Places to Visit in Rwanda – National Parks, Attractions, Fees, Location and Tour Guide

Situated in the East African region, Rwanda is the land of a thousand hills and smallest country in the region. There is an opportunity to walk on tree canopies with numerous sights to behold and relish, there is an opportunity to trek gorillas in their natural habitat, and whether you expect to discover the local traditions and lifestyle of the country's aboriginal people, unwind on a sun-kissed beach or undertake a game drive through a secluded National Park without crowds, beautiful Rwanda has something exceptional for every tourist.
With four spectacular National Parks dotted throughout the country, magnificent Lakes with awe-inspiring Islands, numerous genocide centers and endowed urban centers, travellers to Rwanda are always swept off their feet. With a wide array of places to visit in Rwanda, your job is to choose where to make your safari complete.
Volcanoes National Park
It is indisputable that Volcanoes National Park is the prime place to visit in Rwanda and the main reason for its popularity is the fact that it is one of the bases for mountain gorilla treks in Uganda. This Park shares its borders with the Democratic Republic of Congo as well as Uganda, and visitors are introduced to one of the 12 habituated gorilla groups after acquiring gorilla permits at $1500. Besides gorilla treks, visitors to this Park have to chance to hike to Dian Fossey Gravesite, tracking the endangered golden monkeys, hike the Virunga Mountains (mainly Karisimbi and Bisoke), Bird watching and guided forest walks.
You may like a 3 days Rwanda Gorilla Tour in Volcanoes National Park
King's Palace Museum
Found in Nyanza district (south-western Rwanda), King's Palace Museum is one of the country's eight National Museums and is known for its sacred cows (locally referred as Inyambo) for their long and large horns. While here, visitors can visit the replica of the King's Palace from the 15th Century marked by a Royal hut with thatched roof. Visitors to this site can also undertake guided tours through the Colonial-style Palace that once housed King Mutara III Rudahigwa during the 20th Century. Other Museums worth exploring in Rwanda are Ethnographic Museum (where ethnological and archeological items are found), Kandt Museum (or Rwanda Museum of Natural History), Museum of Environment, Rwanda Art Museum, Presidential Palace Museum and many others.
Kigali City
Most tourists just know Kigali as a gateway into Rwanda, not knowing it is a dramatic, fantastic tourist destination in the country with many attractions of their own. While here, visitors can shop for fresh fruits, vegetable and bespoke at Kimironko market, tour some of the art and crafts markets to but different items for gifts or souvenirs, savor on delicious Rwandan cuisines, tour the Presidential Palace Museum and many other things that will make you wish to stay longer in the City.
You may Like this: Top things to do in Kigali
Genocide memorial Sites
It is difficult to envision that just 27 years ago, Rwanda was in the middle of a terrifying genocide lasting 100 years and leaving over 800,000 people dead and 2,000,000 others displaced. The country has slowly moved on although memories are still fresh and tremendous impacts can be seen. Visitors to Rwanda can visit some of the former massacre areas to learn about the infamous genocide and these include Murambi Genocide Memorial, Ntarama Genocide memorial, Nyanza Genocide Memorial, Kigali Genocide memorial, Nyamata Genocide Memorial, Bisesero Genocide Memorial, Nyarubuye Genocide Memorial and many others.
Nyungwe Forest National Park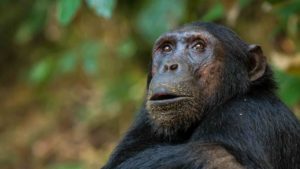 Situated in the south-western side of Rwanda, Nyungwe Forest National Park is one of the most significant Forest Conservation Areas within the African Continent. It boasts of a rich biodiversity that includes over 1060 flora species, 75 mammal species and over 320 species of birds. Travellers to this Park are attracted to the chimpanzees, some of which have been habituated for trekking. Trekking chimpanzees is the main activity of this Park but visitors also have an opportunity to undertake the canopy walk (so far the only one in the Continent). There is also an opportunity of undertaking forest walks through any of the 15 hiking trails.
You may like this: Chimpanzee trekking in Nyungwe Forest
Akagera National Park
A safari to Rwanda is incomplete without a tour of Akagera National Park, the country's only savannah Protected Area and for a 2-3 hours' journey, travellers are ushered to this 1122-square kilometer game haven to see the big five animals (Rhinos, leopards, Lions, elephants and buffaloes), Olive baboons, Masai giraffes, Kobs, vervet monkeys, impalas, Topis, warthogs, Defassa waterbucks, elands, Burchell's zebras, Hippos, Nile crocodiles, Oribis, black and white colobus monkeys during game drives. For birders, there are over 500 species in this Park which can be spotted throughout the year.
Lake Kivu
For weekend getaways or afternoon different outdoor activities, Lake Kivu-the largest Lake in the country is where you need to be. This 2700-square kilometer Lake is known for its beautiful emerald-green Oasis, stunning surrounding mountains, magnificent Islands and secluded shores that are perfect for unwinding. For visitors planning trips to this Lake, expect to soak in the sun-kissed shores in Rubavu (a Resort Town) along the Northern side of Kivu with vibrant waterfront, white sand beach and exquisite Resorts to relax and forget of anything stressing you.
Gorilla Guardians Village
Formerly Iby'Iwacu Cultural Village, the Gorilla Guardians Village is just adjacent to Volcanoes National Park, in the Northern Province and perfect spot for travellers interested in immersing themselves in typical Rwandan Culture. This spectacular cultural site is managed by former/reformed poachers as a not-for-profit cultural village to offer visitors the chance to learn about the country's pre-colonial history. From here, you can learn how to weave baskets, carry jerrycans on your head, shoot an arrow, brew banana beer, grind grains (especially millet) with heavy stones, learn how to drum, participate in the Intore Cultural dance and many other activities.
Gishwati-Mukura National Park
Gishwati-Mukura National Park is Rwanda's fourth and newest Park nestled over the towering hilltops, a stone throw from the pristine beaches as well as Resorts of Lake Kivu and Gisenyi. It is always ignored yet is home to about 6 primate species that include Chimpanzees and golden monkeys.
Other unmissable places to visit in Rwanda are Musanze district (home to Musanze Caves), Huye, Gisuma (Rwanda's coffee King), the Twin Lakes of Ruhondo and Bulera, Lake Muhazi, to mention but a few.